Entertainment
CONTROVERSIAL! 'The Crown': Netflix contradicts UK critics with ORIGINAL recordings of Diana and Charles' betrayal
Although the UK Culture Department has dismissed the facts presented in the fourth season of Netflix's famous original series 'The Crown' saying it should all be absorbed as great fiction, the streaming giant continues to prove opposite.
Coincidentally after the publication of the Daily Mail newspaper, the streaming platform shared a new and heavy video, titled Diana: In Your Own Words.
The material in question brings together some of Princess Diana's soundtracks, in which she gives details of all the psychological and emotional abuse she suffered during her time directly related to the Crown.
The audio recordings, which have already been shown in several documentaries, show Diana revealing the abusive behavior of Charles, who cheated on her with Camilla Parker-Bowles throughout her marriage to the princess.
In the video shared by Netflix, Diana gives graphic details of when she confronted her husband's lover about the relationship they both had. The princess takes it one step further and punctually reports Camila's secret answer and how she justified her conduct, stating that royalty already had everything in her life and the affair was the only thing she had left.
Enjoy watching:
See the video:

The series provides details of what the fragile and painful marriage union was between the royal couple and according to showrunner Peter Morgan, the production has sought to stick to the facts as much as possible.
But for UK Culture Secretary Oliver Dowden, that wouldn't be history. In an interview with the Daily Mail website, he felt that Netflix should make it clear that this is all beautiful fiction:
"It's a beautifully produced piece of fiction, so like other TV productions, Netflix should make it clear at the start that it's just that. Without this warning, I fear that a generation of television viewers who have not lived to witness these events are confusing fact and fiction ".
There is growing concern about the image of Prince Charles, who spends most of the season abusing and cheating on his wife with Camilla Parker-Bowles, according to the publication. Apparently, a close friend of Charles reportedly said:
"It's almost sinister that Peter Morgan is using light entertainment to broadcast a Republican program and people can't see it. They were attracted in the first few seasons, until they no longer saw that they were being handled. It's a very sophisticated advertisement ".
The cycle takes audiences into the 1980s and brings Elizabeth (Olivia Colman) head-on with Prime Minister Margaret Thatcher (Gillian Anderson), while Prince Charles (Josh O'Connor) concludes a tumultuous marriage to Lady Diana Spencer. (Emma Corrin).
Olivia Colman (Queen Elizabeth II), Tobias Menzies (Prince Philip) and Helena Bonham Carter (Princess Margaret) return.
Based on the award-winning play 'The Audience', the production tells the behind-the-scenes story of Queen Elizabeth II's early reign, revealing the personal intrigues, romances and political rivalries behind the great events that shaped the Second mid-twentieth century.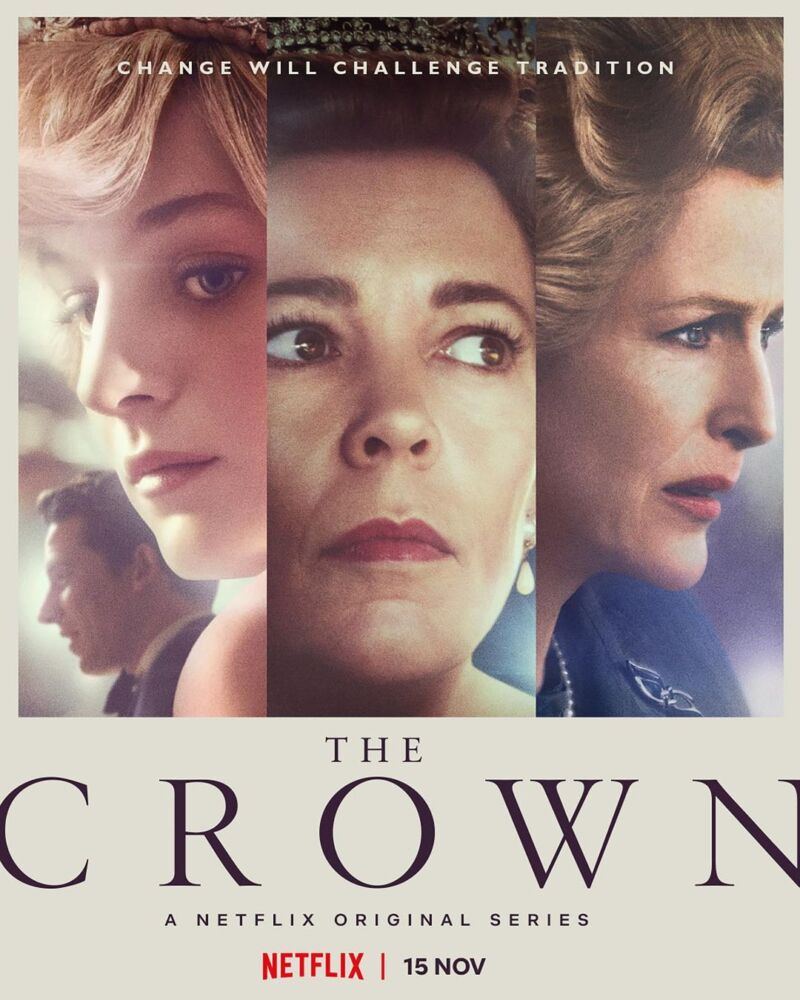 Make sure to watch:
SUBSCRIBE TO OUR YOUTUBE CHANNEL