Entertainment
"Invocation of Evil 3" gets AWESOME new images; Check!
IGN has exclusively released six new official images from the upcoming "Invocation of Evil 3: The Order of the Demon".
The film will arrive in Brazilian theaters on July 3. In the US, the long debut on the big screen and on HBO Max a day later, June 4.
Check:
"Invocation of Evil 3: The Order of the Demon" will be based once again on one of the real life cases solved by Ed and Lorraine Warren.
This time around, we won't see a haunted house like in the first two films, but one of the most frightening and POLITICAL cases in history: the demonic possession of young Arne Cheyenne Johnson, in the case known as from The Trial of the Murdering Demon / The devil made me.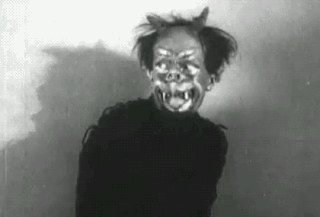 Enjoy watching:
Check out the trailer description:
The video begins by discussing the case of a man who stabbed a colleague in a kennel twenty-one times and was acquitted of demonic possession. The judges brought in two experts to study the case: Ed and Lorraine Warren. We see them get a call and go to a town, where they walk into a morgue with a charred body. The scene is terrifying. When Lorraine touches the deceased, the lights go out and a spooky entity appears in an extremely terrifying scene! The atmosphere seems as scary as the first films.
James Wan does not come back in the direction; Michael Chaves ("The Curse of the Crying Man") takes his place.
Make sure to watch:
🚨 SUBSCRIBE TO OUR YOUTUBE CHANNEL 🚨http: //bit.ly/CinePOP_Inscribe