Entertainment
'Invocation of Evil 4': Vera Farmiga and Patrick Wilson reveal they're ready to return
"Invocation of Evil 3: The Order of the Demon" is set to hit national theaters on June 3, but franchise stars are already thinking about the next movie.
In an interview with Empire, actors Vera Farmiga and Patrick Wilson revealed that they would like to return as Ed and Lorraine Warren in " Invocation of Evil 4 ".
Farmiga has revealed that he plans to return if the next movie is even bigger and better than the third.
"Oh my God, I would like to [continuar]. It's interesting, we have to increase the terror in each of these films. Demonology is already so acute and operative. ", He said.
Wilson has revealed he loves playing Ed Warren, but what will keep him coming back is continuing to work with Farmiga.
"We constantly want to promote these characters," Wilson said. "I would – for no other reason than to continue playing against Vera."
Check out the images of 'Invocation of Evil 3: The Order of the Demon':
Enjoy watching:
"Invocation of Evil 3: The Order of the Demon" will be based once again on one of the real life cases solved by Ed and Lorraine Warren.
This time around, we won't see a haunted house like in the first two films, but one of the most frightening and POLITICAL cases in history: the demonic possession of young Arne Cheyenne Johnson, in the case known as from The Trial of the Murdering Demon / The devil made me.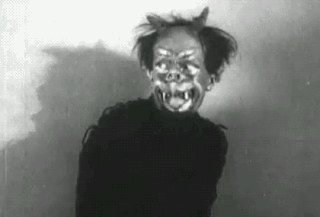 Check out the trailer description:
The video begins by discussing the case of a man who stabbed a colleague in a kennel twenty-one times and was acquitted of demonic possession. The judges brought in two experts to study the case: Ed and Lorraine Warren. We see them get a call and go to a town, where they walk into a morgue with a charred body. The scene is terrifying. When Lorraine touches the deceased, the lights go out and a spooky entity appears in an extremely terrifying scene! The atmosphere seems as scary as the first films.
James Wan does not come back in the direction; Michael Chaves ("The Curse of the Crying Man") takes his place.
Make sure to watch:
🚨 SUBSCRIBE TO OUR YOUTUBE CHANNEL 🚨http: //bit.ly/CinePOP_Inscribe