Entertainment
'Justice League': Zack Snyder confirms we'll see more of Robin in the movie
'Batman vs Superman' brought a brief scene implicating that DCEU's Dick Grayson died some time ago at the hands of Jared Leto's Joker.
Now director Zack Snyder has revealed that his four-episode miniseries for HBO Max will actually feature at least one Robin Easter egg.
"There's a Robin scene … there's a Robin Easter Egg in the Justice League," the director revealed to TheFilmJunkee. "Yeah, I think you'll have to wait and see. I can't say exactly.
Snyder then suggested he had future plans for Robin, adding, "Did you have a plan to see more of Robin? In a future story? Had. "
This potential future story, Snyder says, would involve a drunken Batman (Ben Affleck) thinking about his crime-fighting days alongside his partner.
"I mean, for me the way you create a story of Robin in the Justice League universe is to show a drunken Batman remembering. We could see who Robin was to him and experience the circumstances of the Joker and Robin moment.
Since the premiere of " Batman vs Superman, " fans have been waiting for answers on the boy prodigy death, as Grayson's tarp uniform indicates the Joker murdered him.
However, the public did not know what happened after the failure of the "Justice League," which interrupted Zack Snyder's plans to expand the DCEU.
So Leto's presence on the Snyder Cut may refer to when he took Robin's life, and that would be the most compelling possibility for the villain's return, as it wouldn't otherwise fit into the plot of adaptation.
Additionally, a fan had previously asked Snyder if he would clarify Robin's death in any of his films, and the director confirmed he would tip the Snyder Cut for " Justice League. "
Check-out:
"Zack Snyder, do you have any plans to dig deeper into Dick's death? [Grayson] in your future films? Maybe in "Justice League"? The fan asked.
To which he replied:
"I'll give you a clue in 'Justice League'."
Originally, The Joker appeared in " Suicide Squad " (2016) and was bombarded with criticism and jokes due to Leto's poor character, lackluster caricature, and poor performance.
Because of this, netizens are complaining about the decision to introduce it on the Snyder Cut, which may affect expectations for debut.
Check out the reactions:
zack snyder must hate us so much he put the joker jared leto in this shit
– (@luicyhale) October 22, 2020
PQP Jared Leto Will Return As A Joker In The DC Universe Then You Break Me Mam Has Everything To Improve But Then It Comes With
– mardin do litrão (@Mardinpagodinho) October 22, 2020
And the jared leto who will come back like a joker
Zack snyder I like you but sometimes it's hard to defend you
– good balls (@Kapitan_Thiago) October 22, 2020
My god how I hate the joker jared leto and just thinking he will do it again I'm mad already
– Narcobarbie (@meg_vila) October 22, 2020
I really like Jared Leto but I don't believe he can maintain the role of joker again
– bratz (@BBartheman) October 22, 2020
WHAT FUCK SNYDER WILL START THE BOSS OF THIS Joker JARED LETO IN HIS JUSTICE FILM
COMPLETELY NO NEED FOR THIS OLD
SAME BECAUSE IN OWN FILM ALREADY HAVE 2 VILLAINS: LOBO DA ESTEPE AND DARKSEID
WHAT TO START THIS BOSTA THAT DIDN'T TAKE BEFORE FUCKING THE MOVIE
-. (@lewownardoRECAP) October 22, 2020
jared leto back as joker pro snydercut is the epitome of sadness
– ƦēƳƞāƞ (@te_filos) October 22, 2020
Sometimes I forget that Jared Leto sang in 30 Seconds to Mars before acting. His biggest shit was making that joker movie
– Neji tricolor paulista (@ancapneji) October 22, 2020
* The internet has revolted against Zack Snyder for bringing Jared Leto again as a wild card in the Justice League *
Zack Snyder: pic.twitter.com/VojKu5947z
– Do you want a Fresca? (@ joaquimsant0s) October 22, 2020
Recalling that filming is underway with Ben Affleck, Ray Fisher and Amber Heard. It is not known which other actors are involved.
Recalling that the new version of 'Justice League' will be an event divided into four parts and lasting four hours (which means that each "chapter" will have one hour of exposure).
As Snyder has promised, the new version will bring several new character arcs, including the full Cyborg story and the introduction of Iris West (Kiersey Clemons) to the DCEU.
Until then, it's worth remembering that the Snyder Cut is set to debut in 2021, on HBO Max.
Check out the trailer and promotional images:
https://www.facebook.com/280573935859531/posts/734443143805939/?vh=e&extid=7ShtT8ACpsNhL3kg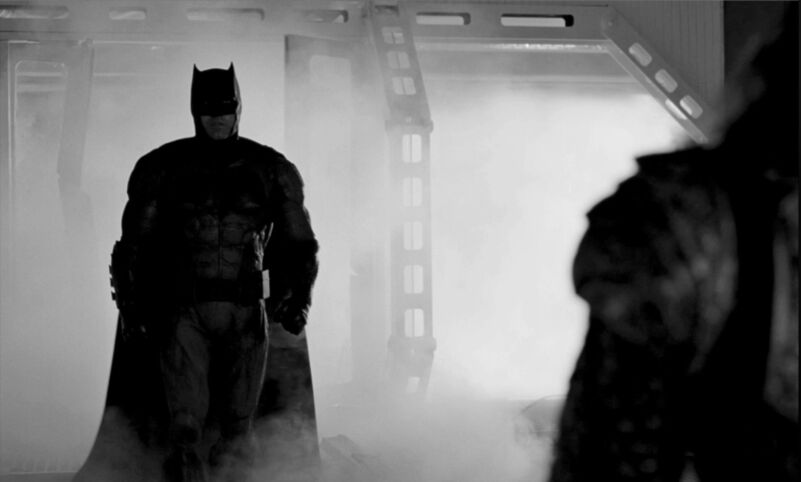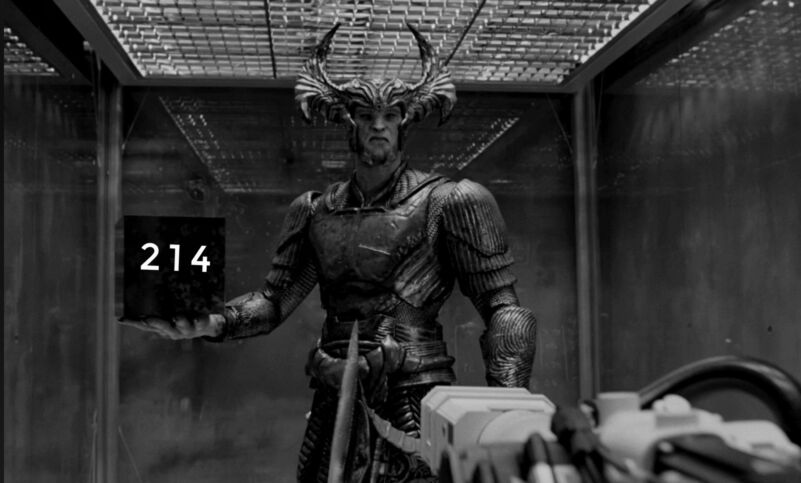 Make sure you watch:
SUBSCRIBE TO OUR YOUTUBE CHANNEL