Entertainment
"Pacizador": spin-off series of "O Squadron Suicida" opens with 92% approval in RT; Check out the reviews!
"Pacificador" (Peacemaker), a spinoff series of "The Suicide Squad," is one of the most anticipated productions of the year – and it looks like so many of the waits were well worth it.
On Rotten Tomatoes, the job opened with 92% approval, scoring 7.10 / 10 based on 12 reviews so far. International pundits praised the show's parody tone and the actors' performance, although they pointed out a few flaws.
Check out the main comments below:
"A bloody and violent masterpiece that stays in the mood for 'The Suicide Squad'" – Mama's Geeky.
"An inexcusable superhero series parody that's also a great superhero show" – Rolling Stone.
"'Peacemaker' brings a lot of fun to James Gunn" – TV Line.
Enjoy watching:
"'Peacemaker' proves a vital point about the DCEU – that when you show the strangest edges of a fictional universe, it helps that entire universe become bigger and more complete" – ComicBook.com.
"'Peacemaker' isn't exactly missing, but it also doesn't quite find its target" – CNN.com.
To verify:
Production will officially begin on January 13.
The series will explore the origins of the character played by Cena, a man who believes in peace at all costs, no matter how many people he has to kill for it.
James Gunn also writes the script for the series, in addition to commissioning several episodes.
In addition to playing the lead role, Cena also acts as an executive producer on the project.
The cast also includes Danielle Brooks, Robert Patrick, Nhut Le and Freddie Stroma, as well as the return of Steve Agee and Jennifer Holland, who will reprise their roles in the film.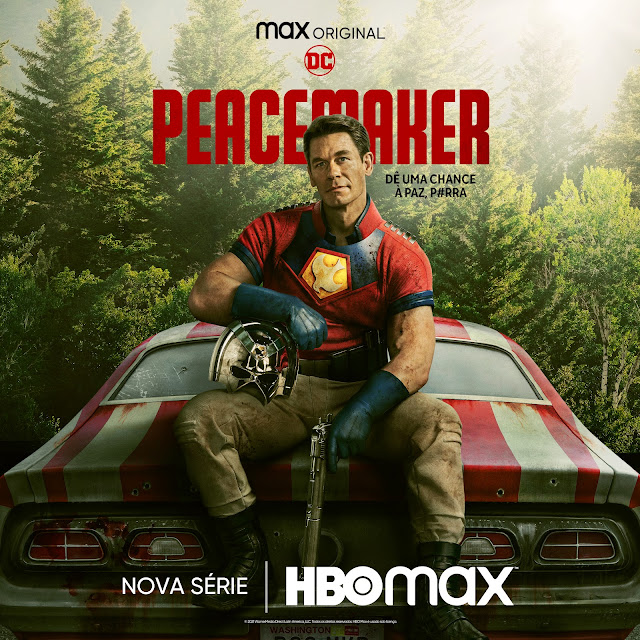 Make sure you watch: