Entertainment
"The Electric Life of Louis Wain": Biography with Benedict Cumberbatch Wins Incredible Individual Posters; To verify!
The upcoming biopic "The Electric Life of Louis Wain", starring Benedict Cumberbatch and Taika Waititi, has won new solo posters featuring the main cast.
To verify: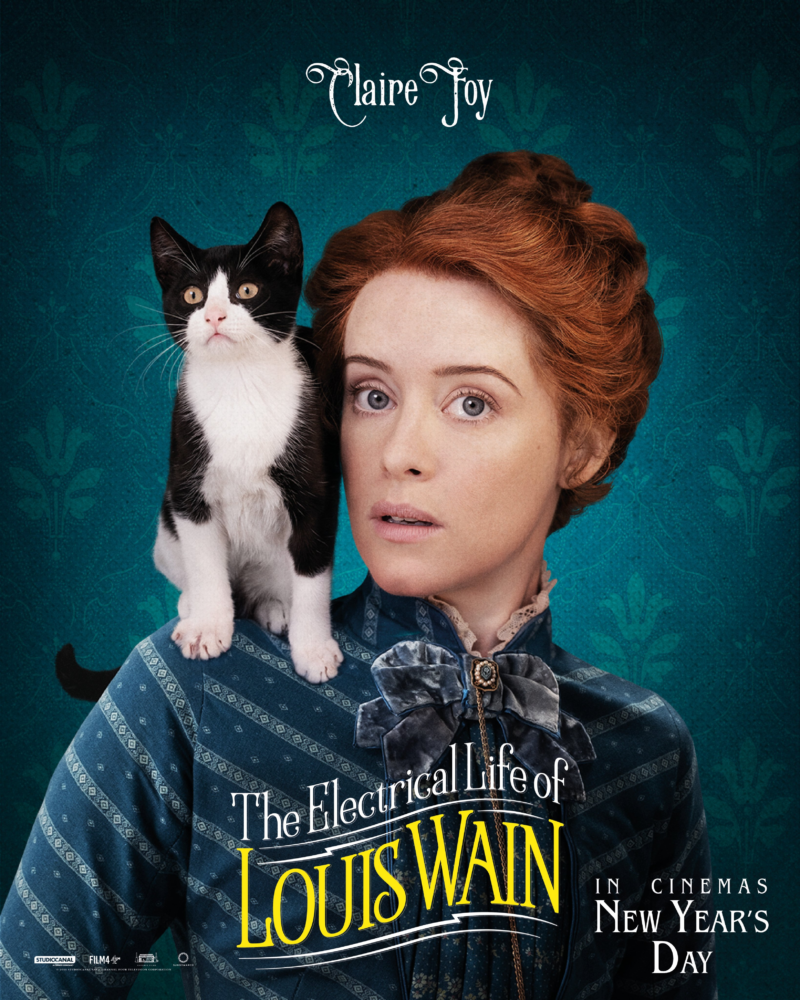 Earning 73% approval ratings on Rotten Tomatoes, the comedy drama was highly regarded for its sensibility and the outstanding performance of Cumberbatch, which in 2021 continues to be considered one of the big screen highlights.
Read the top reviews:
"A film of exceptional sincerity". – Robert Daniels, RogerEbert.com
Enjoy watching:

"Cumberbatch once again excels at bringing a sad genius to life." – Kate Taylor
Globe and Mail
"The centenary story seems new". – Johnny Oleksinski, New York Post
Sharpe's take on Wain's story is far more temperamental in nature than the traditional biopic, including colorful, artistically composed scenes shot by cinematographer Erik Wilson (Paddington 2) that blur the line between fantasy and reality." – Monica Castillo, TheWrap
"Here's a sentimental biopic that plunges you into a barrage of quirks, tics and movement, a pudding from a movie starring star and producer Benedict Cumberbatch returning in Sherlock Turing mode." – Peter Bradshaw,
Guardian
"Electric life may not always sparkle, but it does shine." – Stephen Farber, Hollywood journalist
Production will soon arrive in Brazil.
The plot follows the extraordinary true story of eccentric British artist Louis Wain (Cumberbatch), whose playful, sometimes even psychedelic imagery helped forever transform public perceptions of cats. From the late 1800s to the 1930s, we follow the incredible adventures of this inspiring and anonymous hero as he seeks to unravel the 'electric' mysteries of the world and, in so doing, better understand his own life and the depths of it. love which he shared with his wife Emily Richardson.
Claire Foy, Andrea Riseborough, Toby Jones, Sharon Rooney, Aimee Lou Wood and Olivia Colman complete the cast.
"The Electric Life of Louis Wain" is directed by Will Sharpe, from a screenplay by Simon Stephenson.
Make sure to watch: