Entertainment
'Top Gun: Maverick': Tom Cruise appears alongside Navy Hunting School recruits pictured
USA Today released a new image for 'Top Gun: Maverick', which features Maverick (Tom Cruise) and the new group of young recruits from the Navy Hunting School.
To verify: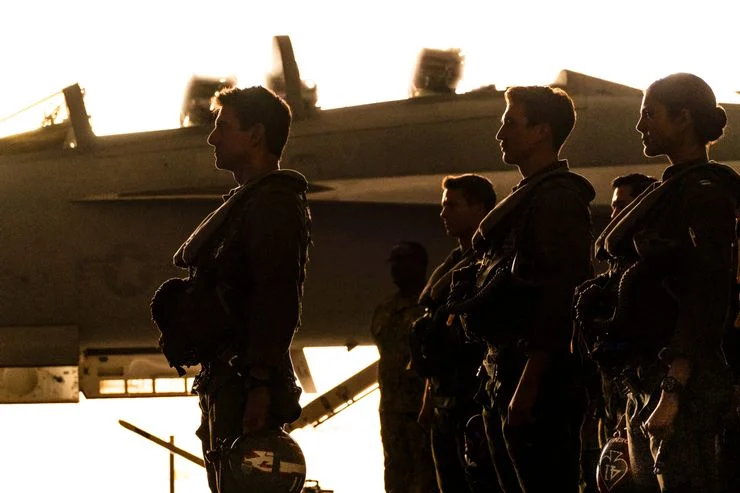 Christopher McQuarrie is a solid collaborator with Tom Cruise, working with the star as a producer, director and screenwriter for blockbuster films.
The partnership between the duo has secured major action titles, such as "Operação Valquiria", "No Limite do Tomorrow", "Jack Reacher" and "Mission Impossible: The Fallout Effect".
Despite this, the filmmaker said on his Twitter profile that the best movie he has ever made in his career is the upcoming "Top Gun: Maverick", this time as a screenwriter.
Enjoy watching:
He revealed the information when asked:
"Did you see the final cut of 'Top Gun: Maverick'? If so, how did you feel?
To which McQuarrie replied:
"I lost count of the number of times I watched the final version. It's the best movie I've ever been to. I can't wait to see the public reaction.
There is no doubt that the statement only increases expectations for the sequel.
"Top Gun: Maverick" debuts on May 27, 2022.
After more than 30 years in the service of the Navy as one of the greatest fighter pilots, Pete "Maverick" Mitchell (Tom Cruise) is still in the business, refusing to rise in rank and stop doing what he does. 'he likes the most, namely to fly. While forming a group of trainee pilots for a special mission that no "Top Gun" in life has ever been on, he meets Bradley Bradshaw (Miles Teller), who goes by the nickname "Rooster", the son. of Maverick's late friend, Officer Nick Bradshaw (Anthony Edwards), known as "Goose".
Facing an uncertain future and facing the ghosts of his past, Maverick confronts his deepest fears on a mission that requires extreme sacrifice on the part of those chosen to carry it out.
Directed by Joseph Kosinski with a screenplay by Christoipher McQuarrie and Peter Craig, the film stars Tom Cruise, Miles Teller, Val Kilmer, Kelly McGillis, Jennifer Connelly, Glen Powell, Monica Barbaro, Thomas McKenzie, Charles Parnell, Jay Ellis, Bashir Salahuddin, Danny Ramirez, Jon Hamm and Ed Harris.
Make sure you watch: