Entertainment
Zack Snyder still wants to see a Batman and the Terminator fight in theaters
Before Ben Affleck gave up his role as Bruce Wayne at the DCEU, he was preparing to direct a solo Batman movie.
At the time, it was reported that the hero would have the company of the Terminator (Joe Manganiello) as the main villain, but the idea was ultimately rejected when Affleck hung the cover after " Justice League. "
It turns out that Zack Snyder, responsible for the new Justice League cup, told I Minutemen that he would love to see a meeting between the two characters in the future.
"I was disappointed when he [Ben Affleck] Get out. He had his reasons. But I love this one and I love Joe, he's awesome. I would really love to see these two thugs go head to head. In fact, I still hope for this. Who knows? Ben will be on "The Flash" so there are still possibilities. The truth is, I am very happy to know that you will be wearing the cape again.
Previously, Manganiello spoke with Yahoo Entertainment and gave some details about the adaptation.
"It was a really dark story, in which the Terminator was like a horror movie villain. It would break Bruce's mind from the inside out. The film would be Batman's most violent and darkest because the Terminator killed everyone who was close to Bruce.
He continued:
"They already had a story together. Slade [Wilson] I was going to hunt Batman because he blamed him for something that happened to him, something that ended his life and any trace of humanity he still had.
Enjoy watching:
While he hasn't revealed what the characters' connection would be, it appears Slade Wilson would lose people he loved and blamed the Batman for it.
Finally, Manganiello said his appearance on the post-credit scene of " Justice League " will kick off the plot of " The Batman ".
"They rephrased all the dialogue between me and Jesse [Eisenberg] to trigger a 'Justice League: Part 2', something about a team of bad guys. But, in fact, the original idea was to start the plot that we were going to see in "The Batman". That part where we say, "Shouldn't we have our own League?" was inserted later. "
Recalling that Manganiello will reprise his role as Terminator in the Snyder Cut of " Justice League ", which will debut on HBO Max on March 18.
The new feature cut will be an event divided into four parts and lasting four hours (meaning each "chapter" has one hour of exposure).
As Snyder has promised, the new release will bring several new character arcs, including the full Cyborg story and the introduction of Iris West (Kiersey Clemons) to the DCEU.
Check out the trailer and promotional images: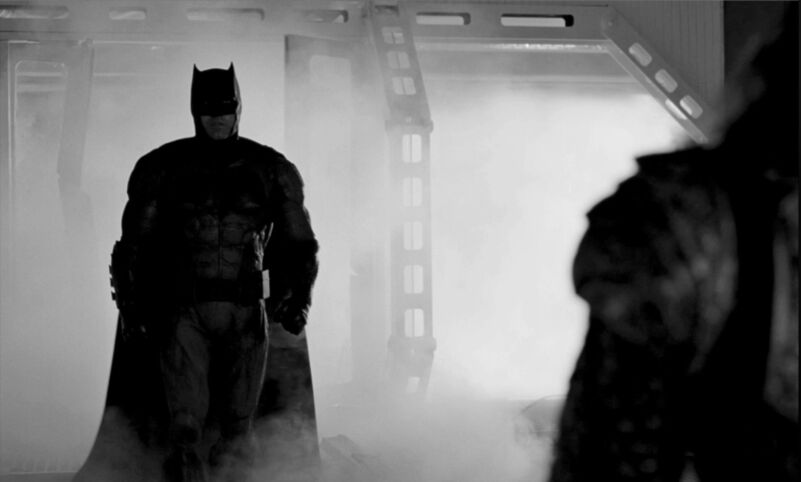 Make sure to watch:
SUBSCRIBE TO OUR YOUTUBE CHANNEL